With new avenues of exposure and funding taking shape rapidly nowadays, it is easier now more than ever for people to come together and successfully develop new, exciting products. The electric skateboard is a great example of new tech that many up and coming companies are currently pursuing.
Boards such as the Marbel and Boosted electric skateboards are currently working towards titles of longest range, fastest speed and lightest board although a lower price point is one metric buyers are hopeful for in the future.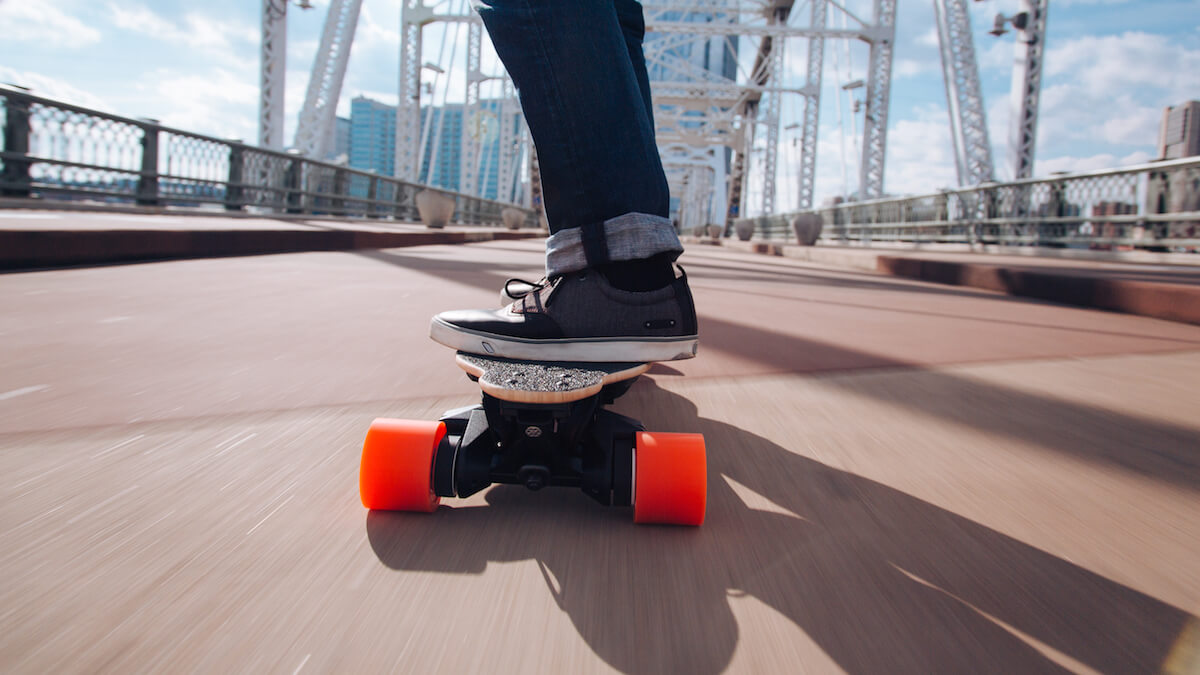 Boosted Board in action. Image courtesy of Techcrunch.
Many of the electric skateboard designs today are based on a longboard shape and focus more than anything on the riders experience during urban travel rather than allowing the user to perform a kick flip or nose grind.  New products such as Acton's blink board are also blurring the line between a longboard and mini-cruiser and we are excited to see where companies will take this exciting tech!
– AY